Meet the Territorial Riders
The Territorial Riders riding club has been around in the Southeast Portland area for many many years but in 2011 became a chapter of Back Country Horsemen of Oregon, getting more involved with equestrian issues as it relates to the 5 principles' of Back Country Horsemen. Since this time the group has been doing trail work, fighting for equestrian access on public lands,improving the Riley Horse camp and holding fundraisers. We also mix in pleasure rides too, come join us, just check our calendar for dates and locations.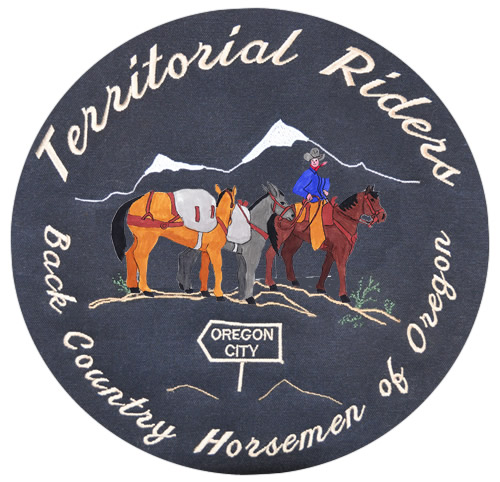 Chapter Officers
Come Join Us
Please join us for a chapter meeting. We meet at at the Beavercreek Fire Department at 22310 S Beavercreek Rd. Beavercreek, OR. 97004.  We meet at 7:00 on the 2nd Tuesday of each month and come find out who we are and what we are about. If you can't make it to one of our meetings then come ride with us some time.
We still take time to have fun, again the Territorial Riders, is a BCHO chapter in the Oregon City area, and is off to another a great start with a New Year's Day Ride. We will be putting on another fundraiser/ride out at Horning Seed Orchard this year again. Check out our calendar for dates and help come support our annual event.
What's Happening